Wednesday, September 29, 2010
4:47 PM
|
Posted by xoiyacreations
|
|
Edit Post
Have another tut for you. It is PTU
This was written for people with the knowledge psp. It was created in psp9 but other versions should work. This was created by my own imagination and any resemblance to any other tut is purely coincidental.
Scrap Kit Used:
Halloween Babe: Tamie at Addictive Pleasures you can purchase it
Here
Elements From Kit: Curtain, city, and moon
Colors Used: d5c7d7;845a8b Gradient: Foreground-Background Sunburst Repeat 3.
Tube: Lady Death By Ismael Rac you will need a license to use his work which you can get
Here
Font Used: Jacklattern and Katy Berry Both found at Dafont.com
Plugins Used: Greg's Factory Output Vol. II Pool Shadow
Instructions:
For Avatar
01. New canvas 150X150. Flood fill with gradient. Add Gaussian blur 15. Add/Remove Noise Gaussian, monochrome checked, noise 15.
02. Select all add new layer and copy and paste city into selection. Properties Blend Mode:Overlay Opacity 50. Add drop shadow V&H:1 Opacity:100 Blur:0. Duplicate layer.
03. Copy and paste the moon as a new layer. Move below original city layer blend mode Luminance. And move to upper left see tag for placement.
04. Select all add new layer and copy and paste curtain into selection. Move below the moon layer.
05. Add Tube. Resize alittle bit. Move to the right, see sample for placement.
06. Save
07. Add Initial and move between raster 2 and copy of raster 2. (Make sure your colors are not on gradient.) Add drop shadow with the same settings.
08. Select All>New Raster Layer>Contract By 5>Selections>Invert>floodfill with gradient same settings as before. Add pool shadow with default settings. Repeat Pool shadow.
If you cant fine pool shadow under Greg's factory output vol. 2 look under tramage.
09. Add any copyrights needed.
For Banner:
01. Follow Steps 1-8 of the avatar section
02. Add wording drop shadow with same settings.
03. Add copyright and name drop shadow at same settings. And you are done.
Lady of the Evening Forum Set Tut:
Created by Barbara Raymond
@xoiyacreations.blogspot.com
Scrap Kit: Halloween Babe by Tamie at Addictive Pleasures
Artwork By: Ismael
Rac
at www.store.
xeracx
.net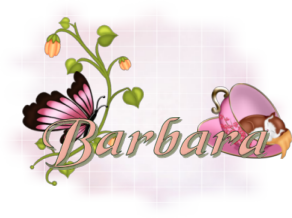 About Me
Barbara Butler

i'm a mom of a little boy.


View my complete profile

Facebook Badge

♥2012 Labels♥
2011 Masks
(1)
2012 Masks
(1)
2012 Scrapkits
(6)
2012 Showoffs
(1)
2012 Tuts
(4)
2012 Tuts.
(1)
2012Templates
(4)
Anna Liwanag
(2)
BLT Designz
(1)
Christmas
(1)
CT Tuts
(8)
FTU ScrapKit
(2)
Jon Rattenbury
(1)
Leah
(2)
Masks
(5)
My First Award
(1)
PTE
(1)
Roman Zaric
(1)
Scrapkit
(6)
Sugar and Spice
(1)
Template
(21)
Templates 2011
(7)
Tutorial
(3)
Valentines
(1)
Wilma4Ever
(2)

Facebook Badge